Dr. Stephanie Covington, Center for Gender & Justice
Stephanie S. Covington, PhD, LCSW, is an internationally recognized clinician, author, lecturer, and organizational consultant. With over thirty-five years of experience, she is noted for her pioneering work in the design and implementation of gender-responsive and trauma-informed treatment services in public, private, and institutional settings. She is the author of numerous publications, including the widely used VOICES: A Program of Self-Discovery and Empowerment for Girls as well as nine additional research-based, manualized treatment curricula including Beyond Trauma: A Healing Journey for Women, Helping Women Recover: A Program for Treating Addiction, A Woman's Way through The Twelve Steps and the co-author of Helping Men Recover. For the past twenty-five years, Dr. Covington has worked to help institutions and programs in the criminal justice system develop effective gender-responsive services. She has provided training and consulting services to the United Nations Office on Drugs and Crime, the National Institute of Corrections, the Ministries of Justice in England, Scotland and Switzerland, the Correctional Service of Canada, the Federal Bureau of Prisons, and many state and local jurisdictions. In addition, she helped to design women's services at the Betty Ford Center as well as may others and was the featured therapist on the Oprah Winfrey Network (OWN) TV show entitled Breaking Down the Bars. She is the co-director of the Institute for Relational Development and the Center for Gender & Justice located in La Jolla, California
Julie Carrier is a trusted global authority on leadership development for girls. As the CEO of Girls Lead Worldwide, Julie is leading a movement to "empower those who empower girls and empower girls to empower each other." Julie is a #1 National Bestselling author of Girls Lead and her award-winning book for girls, BeYOUtiful.
Julie is also on the Advisory Council for the United Nations Foundation's Girl Up program and has reached millions on national TV as a girls' confidence coach featured on MTV's positive goal-setting show, MADE and even received an Emmy-nomination.
She is also a former Senior Management Consultant in Leadership Development for the Pentagon, where she specialized in neuroscience-based leadership education. She supports the world's leading girl-serving organizations and schools through powerful leadership presentations for girls, curricula, program consulting and best-practice keynotes for professionals. Julie has reached over a million girls and those who care about them at schools and events, world-wide. Learn more at: www.girlslead.com
Dr. Leonard Sax, Psychologist
Dr. Sax earned his bachelor's degree in biology from MIT, where he graduated Phi Beta Kappa in five semesters at the age of 19. He then went on to the University of Pennsylvania, where he earned both his PhD in psychology, and his MD. Next he did a 3-year residency in family practice at Lancaster General Hospital in Lancaster Pennsylvania. In 1990, he established a family practice in Montgomery County Maryland, just outside Washington DC. He provided care for children and adults in Montgomery County for more than 18 years. He took a 5-year sabbatical, 2008 to 2013, to devote himself full-time to visiting schools and communities, and to writing. He returned to clinical practice in the fall of 2013 near his home in Chester County, Pennsylvania, while continuing to lead workshops for teachers based on his visits to more than 400 schools over the past 16 years.
Tia Martinez, Principal- Forward Change
Tia Elena Martinez has over 25 years' experience working for social justice in low income communities and communities of color in the United States. Over the decades her work spanned a wide range of issues including K-12 education, the HIV/AIDS epidemic, the war on drugs, homelessness, affordable housing, disconnected youth, and immigration. She is currently an independent consultant doing work on dismantling the school to prison pipeline and transforming life chances for boys and men of color. Prior to consulting, she was the Chief Equity Officer at the Stupski Foundation where she designed a R and D effort focused on applying knowledge from the psychology and neuroscience to help low income students and student of color own and drive their learning. Tia came to the foundation from the Warren Institute on Race, Ethnicity and Diversity at UC Berkeley Law School, where she was acting director of education, leading a policy unit focused on issues related to education reform, teacher effectiveness, and racial justice.
Workshop Presenters & Panelists
Sriya Bhattacharyya, M.A., is a PACE Center for Girls Alum and a Ph.D. Candidate in Counseling Psychology at Boston College. She works as a Graduate Researcher for the Center for Human Rights and International Justice and as a Human Trafficking Consultant for Project REACH at the Trauma Center at Justice Resource Institute. Since her time at PACE, she attended the University of Florida, where she obtained a 4.0 GPA and volunteered with the Alachua County Crisis Center and Arts in Medicine.
Sriya has become deeply involved in community organizing and activism, working closely with local communities in Boston to combat structural Islamophobia and liberate from Racism. She attributes her feminist roots to PACE, and has always held the PACE model as a great example of gender-responsive, trauma-informed, innovative practice.
Tasha Golden, Songwriter & Poet
Tasha Golden's public health research and practice is informed by her career in the arts. As frontwoman and songwriter for the critically-acclaimed band Ellery, Golden's songs have been in feature films, TV dramas, radio, retail, etc, and her debut book of poems (Once You Had Hands, Humanist Press) was a finalist for the 2016 Ohioana Book Award.
Now a doctoral candidate in Public Health, Golden researches the impact of the arts—and particularly creative writing—on stigma, trauma, policy advocacy, and public health data. Her peer-reviewed research regarding the intersection of these topics with young women in the justice system has been published by Reflections and is forthcoming from Syracuse Press. Golden has led writing workshops for incarcerated teen women since 2012, publishing anthologies of their poems. She consults/advocates for trauma-informed, arts-based strategies in communities and organizations.
Lisa L. Huertas, MBA, CFRE is a Nonprofit Development Consultant having formed Lisa L. Huertas, MBA, Inc. after spending more than 20 years in the fund raising field. Previous positions include Major Gifts Officer at the Community Foundation for Palm Beach and Martin Counties where she was involved with nonprofit endowment building and individual philanthropy. Lisa was Director of Philanthropy at Palm Beach Opera overseeing all aspects of fund raising for the Opera including Major Gifts, Annual Fund, Planned Giving, Grants, Events and development related marketing and PR. Before that she was Development Officer at Scripps Florida, The Scripps Research Institute.
Bethany has been cultivating a personal mindfulness practice for over 16 years. In 2008, she began teaching mindfulness and self-awareness practices, to equip individuals with emotional and attentional regulation skills. Much of Bethany's work now centers on teaching mindfulness in healthcare settings and working with individuals to address and heal trauma. In healthcare, she works with doctors, nurses and medical residents as well as counselors, therapists, social workers and chaplains to cultivate self care and mindfulness practices to prevent burnout and compassion fatigue. This month, she graduates from the Justice Resource Institute's training as a trauma specialist, to deliver somatic mindfulness interventions to address treatment resistant PTSD and complex trauma. Bethany has been teaching yoga and meditation for over 15 years and co-owns Lotus Yoga studio in Jacksonville. By training and trade, Bethany is a lawyer. She practiced as a commercial litigator for over 17 years in complex commercial and reinsurance disputes. She's profoundly happy to be doing much less of that these days!
Jimminda Thompson, M.Ed. Leadership
After joining the Florida Virtual School Team, as a District Relations Manager, Jimminda continues to express her excitement about sharing the valuable choice of virtual education through FLVS. She currently serves Clay, Duval, St. Johns and Volusia Counties. Jimminda attended Florida Agricultural and Mechanical University where she earned her Bachelor's Degree in Elementary Education and continued to quench her thirst for learning by earning a Master's Degree in Educational Leadership from American College of Education.
Brendan Cumiskey, VP of Strategy, Dalton Agency
As the Dalton Agency's VP of Strategy, Brendan created the agency's proprietary branding process, and spearheads brand strategy and integrated planning for existing and new clients.
His lead role in the rebrand of the American Heart Association is a prime example of his ability to take clients to the next level. He has worked with numerous national nonprofits, including Susan G. Komen, Alliance for a Healthier Generation and Angelman Syndrome Foundation. Don't let his laid-back attitude fool you. He brings a level of passion for helping his client succeed that is unmatched.
Recognized by his peers and the business community, Brendan was recently named in the 2017, "40 Under 40" issue by the Jacksonville Business Journal, honoring the best and brightest rising stars in the Jacksonville business community. Brendan holds a Master's Degree in Integrated Marketing from University of Wisconsin.
Jessie Domingo Salu, Vice President, The National Crittenton Foundation
Jessie Domingo Salu has been dedicated to making a difference in the community at a professional and personal level. Her background in direct service, communication, community involvement and resource development results in a multifaceted view of working with, and crafting partnerships between nonprofit and community organizations, public agencies and socially responsible businesses. As Vice President at The National Crittenton Foundation (TNCF), Jessie utilizes her more than 19 years of professional experience increasing awareness about TNCF and providing support to the Crittenton family of agencies who support girls, young women and their families impacted by violence, childhood adversity and trauma, using a gender- and culturally- responsive and trauma-informed approach. Jessie also serves as the Assistant Director for Office of Juvenile Justice and Delinquency Prevention's (OJJDP) National Girls Initiative. Her involvement in the community includes serving on the board for the Asian Pacific American Network of Oregon and the Portland Housing Center.
Susan Bowen, Executive Training Manager- PACE
Susan Bowen is the Executive Training Manager for PACE Center for Girls, Inc. As part of the Organizational Development team, Susan has the honor of serving every PACE staff member – providing them with opportunities to grow their knowledge and skills in their service to the girls.
Susan's professional journey began as a public-school teacher. She moved into the field of adult learning in the late 1980s when she joined a team of instructional designers / facilitators to work on a project for the US Navy. Over the years, she has worked with for-profit and not-for-profit groups and organizations helping others to reinvent their perspective of self, their ability to build relationships, and their approach to organizational talent challenges. Susan's partnership with PACE is truly her "heart" work.
Allyson Ross, Development Manager, PACE Center for Girls- Lee
Allyson Ross passionately pursues excellence, harnessing her talents to generate significant and sustainable resources for the programs and services that help PACE girls change their lives. A Fort Myers Native, she considers it a privilege to connect her hometown community with PACE through innovative fundraising and engagement opportunities. She graduated from Florida Gulf Coast University with a degree in Business Management and Marketing. It was her Grandmother Hazel's incredible heart and dedication that inspired her to enter the Development world. Her greatest strengths lie in building capacity to give- through cultivation of relationships, creative and efficient events, and increased community awareness and support.
Thalia Gonzalez, Associate Professor, Politics, Occidental College
Thalia González is a Senior Visiting Scholar in the Center on Poverty and Inequality and an Associate Professor of Law and Politics at Occidental College. She is an expert in the field of restorative justice and her work has been utilized by educators, policymakers, county safety councils, think tanks, and bar associations. As a scholar and advocate, Thalia has specific focus on system reform and policy development. She has published articles, book chapters, policy reports, and issue briefs in a variety of publications including, New York University Review of Law and Social Change, Howard Law Journal, Cardozo Journal of Conflict Resolution, Fordham Urban Law Journal, Ecology Law Quarterly, and the Journal of Law and Education. She is co-author of Girlhood Interrupted: The Erasure of Black Girls' Childhood (with Rebecca Epstein and Jamilia Blake) and Gender & Trauma-Somatic Interventions for Girls in Juvenile Justice: Implications for Policy and Practice (with Rebecca Epstein).
Jeannette brings to The National Crittenton Foundation (TNCF), more than forty years of experience in advocacy, education, public policy, strategic communication, program development, and direct service delivery. Today, she leads TNCF the national umbrella for the 26 members of the Crittenton family of agencies, providing services in 31 states and the District of Columbia.
Jeannette is currently; the Director of the National Girls Initiative – Office of Juvenile Justice and Delinquency Prevention, U. S. Department of Justice and Chair of Chair of the National Foster Care Coalition. Additionally, she is a member of: the Advisory Committees of: Rights4Girls; the Advisory Committee for Women's Services – SAMHSA (Substance Abuse and Mental Health Services Administration), U.S. Department of Health and Human Services; Family Story; the hope and grace initiative of philosophy inc.; the Intersectional Research Agenda, at the Anna Julia Cooper Center, Wakeforest University; and the National Center on Domestic Violence, Trauma & Mental Health.
Stephanie Stephens, Associate Director of Education, PACE
Stephanie Stephens is an Associate Director of Education for PACE Center for Girls. She has been in education for over 15 years, with 10 of those years being in the classroom. Mrs. Stephens is a content review specialist and report writer for EdReports and serves on the ELA leadership team for Student Achievement Partners for the state of Florida. In previous positions, Mrs. Stephens was an Instructional Coach for Duval county's transformation schools and served on the curriculum writing team. She has earned her master's degree in Montessori Education and holds certifications in Girl Centered Practice, Victim Advocacy, Soul Collage, and Hatha yoga. Mrs. Stephens has served Duval county twice as teacher of the year, Instructional Coach finalist of the year, and most recently was nominated for Life Changer of the Year. Mrs. Stephens is also a member of Leadership Jacksonville, Class of 2017 and serves on the board for Hope at Hand, Inc.
DeAna Swan, Research & Evaluation Specialist, Southwest Key
DeAna Swan is a Research and Evaluation Specialist at Southwest Key Programs and a fourth year doctoral student in Educational Leadership and Policy at the University of Texas at Austin. In her research, she explores Latina/o college student access and success as well as general program evaluation. She received a BS from the University of Wisconsin-Madison and an MSEd from the University of Pennsylvania
David Morgenbesser, Gallup Certified Strengths Coach
David Morgenbesser is a Gallup Certified Strengths Coach and Consultant with Gallup. He works with clients on how they can identify their employees' unique talents and turn them into Strengths with the right coaching. David has a background in increasing revenue for organizations by helping employees understand how to apply what they're naturally good at into the workplace.
Meg Geltner, Executive Director, PACE Center for Girls- Lee
Meg is widely recognized as an accomplished leader, respected for her tireless work in Southwest Florida in the areas of human and social services. She leads by inspiring vision, offering direction, and supporting individual and collective views. She has dedicated her service to the welfare of humanity and works to eradicate poverty.
Meg has been a pioneer in the social work profession developing programs including residential and outpatient services for rehabilitation, affordable housing and a primary care clinic.
Meg's advocacy work both statewide and locally has made lasting changes over the years to the health of the disadvantaged through advocacy, education, and research.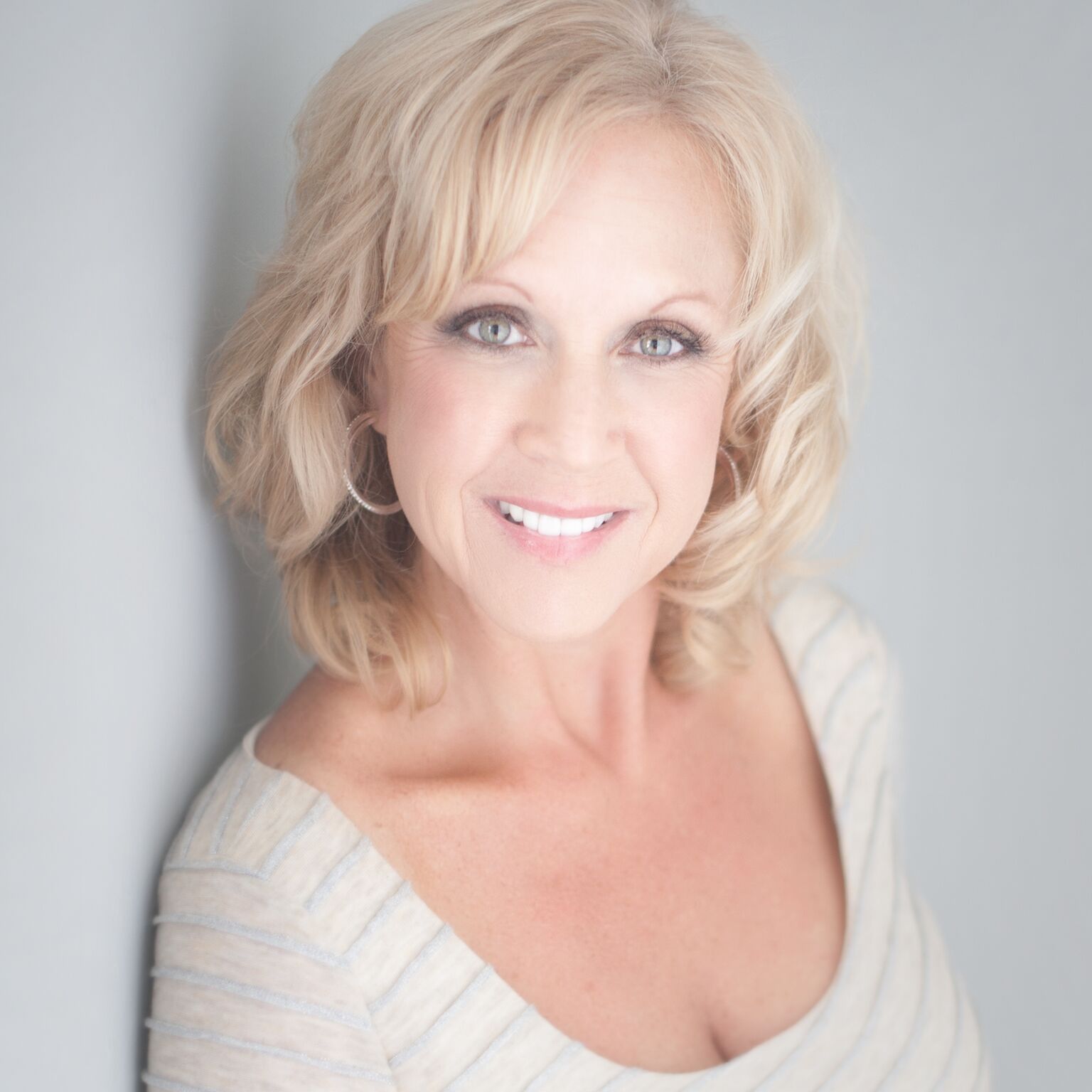 Dr. Sandra Pavelka, Institute for Youth & Justice Studies, FGCU
Dr. Pavelka serves as Professor and Director of the Institute for Youth and Justice Studies at Florida Gulf Coast University. She was honored to receive the National Points of Light award in August 2016 and is also the recipient of the 2015 Student Government McTarnaghan Teaching Award at Florida Gulf Coast University.
Dr. Pavelka is an internationally known restorative justice expert and Senior Advisor on Restorative Justice for the Peace Alliance. Dr. Pavelka is Chair of the Law and Policy Committee for the National Association of Community and Restorative Justice. She is a member of the Advisory Committee for the U.S. Congressional Victims Rights Caucus and Board of Directors of the Florida Restorative Justice Association.
Judge Barbara Twine Thomas
As a judge in the juvenile division, Judge Twine Thomas established a special Girls Court to provide comprehensive individualized services to girls in delinquency. She works in partnership with the Department of Juvenile Justice, the Hillsborough School Board, the Pace Center for Girls, Healthy Start, Mental Health counselors and other service providers to address each child's individual needs. Studies have shown that girls are less emotionally resilient and require special support to recover from trauma. Judge Twine Thomas brings together a range of social service providers, establishing an individualized support team for each girl, encouraging her to move more effectively into a productive, successful adult life.
Rebecca Epstein, Executive Director, Georgetown Law Center on Poverty & Inequality
Rebecca has dedicated her career to advancing race and gender equity. She was recently honored by the Delores Barr Weaver Policy Center for her "contributions to the body of knowledge about the experiences of girls and young women impacted by the justice system." Rebecca was the lead author of several reports on marginalized girls, including Girlhood Interrupted: The Erasure of Black Girlhood; Gender and Trauma: Somatic Interventions for Girls in the Juvenile Justice System; and A Multidisciplinary Approach to the Domestic Sex Trafficking of Girls. She was also the co-author of Be Her Resource: A Toolkit About SROs and Girls of Color; and The Girls' Story, a seminal report on the sexual-abuse-to-prison pipeline. Rebecca also serves as the Associate Director of the National Girls Initiative, a program of the U.S. Department of Justice, and helps lead the Girls @ the Margin National Alliance.
Previously, Rebecca served as a senior trial attorney in the Civil Rights Division of the U.S. Department of Justice. She attended Brown University and New York University School of Law.
Dr. Tere Hernandez-Acosta
A well-versed education and public relations expert, Dr. Hernández-Acosta spans the full range of functions in education, foreign languages, instructional technology, distance education and public relations.
Throughout her career in education, Tere has worked with school and community stakeholders to help bridge the digital divide. She strives towards developing students and educators today to function in tomorrow's environment. While working for Florida Virtual School, she collaborates with her blended learning communities and supports their distance education efforts in South Florida.
Dr. Hernandez-Acosta is a trilingual (English/Spanish/French) Hispanic-American, who has always traveled abroad with her family and now with her husband and two sons. This exposed her to the cultural diversities and customs around the globe. Today, she maintains her home in Miami, Florida.
Tere holds a dual doctorate in Organizational Leadership and Instructional Technology and Distance Education and a Masters in Educational Media from Nova Southeastern University and a Bachelor of Arts from Loyola University, New Orleans in Public Relations with a concentration in Business Administration.
Diana Willis, Vice President, Wilrock Group
Diana Willis is Vice President , of the Wilrock Group, with 6 Deli locations from Sarasota to Naples, FL. Diana's leadership exemplifies high ethical standards and integrity in her business and community.
Diana is married to Scott for over 31 years with two sons, Brandon and Mason Willis.
Her community involvement is vast over the past 16 years, for many non profits in the five counties their business serves. Diana is past Board Chair for the PACE Center for Girls, Lee County which provides education for at risk girls ages 11-18yrs., Past Advisory Board Chair for the School of Resort and Hospitality Management and serves on the Dean's Council for the Lutgert College of Business, both for Florida Gulf Coast University. She and her family are avid FGCU Eagle fans.
In 2015, The Greater Fort Myers Chamber Women in Business Apex Ward recipient as well as Gulfshore Life Magazine's Woman of the Year. Prima Donor with Women's Legacy Fund for SWFLA Community Foundation and active giver with the Sisterhood for Good, Lakewood Ranch Community Foundation. The Wilrock Group started construction on their 3 rd home this year for their local Habitat for Humanity. Giving back and community involvement are pillars of the Wilrock team model. Numerous organizations are recipients of their support.
Heights Foundation, United Way of Lee, Hendry, Glades and Ocachobee, Community Cooperative Ministries, American Heart Association, Children's Advocacy Center, Harry Chapin Food Bank, Salvation Army, Hope Clubhouse, NAMI, Laces of Love, Abuse Counseling and Treatment Center, Quality Life Center and so much more.
Lyman Legters, Senior Director, Casey Family Programs
Husband, father, grandfather…servant to vulnerable children and families, and the public systems that also serve them…loves golf, God, children and Stevey-Wonderful (wife), but not necessarily in that order!
Lyman has been at Casey Family Programs since 2002, where he has managed direct service operations and served as a strategic consultant for the foundation. From 2012 through 2015 he was privileged to serve as a Senior Fellow at the US Department of Justice where he worked on Youth Violence Prevention, Juvenile Justice Systems Reform, Eliminating Racial Disparities and Cross-systems alignment/coordination. At the beginning of 2016 Lyman became Casey Family Program's Strategic Consultant for the states of Michigan and South Carolina.
Eileen Hogan, M.S., Ed. S., BB & T Leadership Institute
As a consultant at The BB&T Leadership Institute, Eileen Hogan brings over 30 years of experience to her role of developing and delivering solutions for leadership and organizational effectiveness. Eileen earned a bachelor's degree from Michigan State University and a master's in counseling and education specialist degree from the University of North Carolina at Greensboro. Eileen maintains the N.C. Licensed Professional Counselor credential.
Rachel Rubinski, Business Manager- PACE Lee
Rachel Rubinski is a seventh generation Floridian who has been working with and believing in the power of girls for nearly ten years. Rachel has worked with girls in SWFL as well as Morocco during her service in the United States Peace Corps.
Rachel received her Masters Degree in Conflict Analysis and Resolution in 2014 from Nova Southeastern University. In her capacity as Business Manager at PACE Lee, Rachel serves as the Board Liaison. Her innate ability to bring forward-thinking ideas to the table coupled with engaging processes has allowed for the PACE, Lee County Board to become one of the most active and engaged of all the PACE Centers. Rachel received the 2017 Girl Service Award recognizing her dedication to the guiding principle "Honor the Female Spirit" due to her commitment in working with the girls on finding their voice and telling their stories.
Maria Campos, Program Director, Southwest Key Programs
María currently serves as Program Director at Southwest Key Programs. She oversees several community based programs that focus on youth mentoring, alternatives to incarceration, wrap around services, and case management that includes the entire family. She is responsible for program administration and development, budget oversight, data management and direct client services. Prior, she oversaw and developed the database programming that Southwest Key uses organization-wide, while also assisting in grant-writing and research. María also led the development of the first ever young Latina toolkit, Mi Hermana's Keeper, which will develop evidence based curriculum for system involved Latina youth utilizing the voices of Latina youth.
María has held positions in program evaluation, data management, legislative policy and social services. She holds an MPA in Non Profit Management and Public Policy from the CUNY-Baruch College, where she was selected as a National Urban Fellow. She currently serves on the Texas Mentor Partnership Advisory Council.
Dr. Laurie Kemp, Associate Director of Education, PACE
Laurie Kemp is an Associate Director of Education for PACE Center for Girls, Inc. She has almost 20 years combined experience in non-profits and education, as both teacher and administrator. She is certified in general and exceptional student education in the State of Florida. She has worked in various traditional and alternative settings, including a Central Florida domestic violence center, a residential DJJ wilderness program for youth offenders, and a school for students with language-based learning disabilities. Dr. Kemp has worked in SW Florida for the past ten years, with a focus on professional development and school culture. Prior to her role with PACE HQ, she was an Academic Manager at PACE Lee for three years. Dr. Kemp is a Content Reviewer for EdReports, a Fellow and Teacher Consultant with the National Writing Project, and an Adjunct Instructor at Florida Gulf Coast University. She has a bachelor's degree in Speech Communication, a Master's Degree in Exceptional Student Education, and Specialist and Doctoral Degrees in Curriculum & Instruction.
Annie Forrest, Regional Engagement Coordinator, One Love Foundation
Annie Forrest is the Regional Engagement Coordinator, Florida for the One Love Foundation and works across the state to spark conversations about healthy and unhealthy relationships. She is a graduate of the University of Virginia and holds B.A. degrees in Psychology and Women, Gender, and Sexuality. During her time at UVA, she was deeply involved in sexual and domestic violence prevention efforts on campus and in the community, working with the Sexual Assault Resource Agency, Albemarle County Police Department, and the Virginia Sexual and Domestic Violence Action Alliance. Annie came to One Love from Sigma Kappa Sorority National Headquarters where she served as a leadership consultant. She currently resides in New York City where One Love is based, but spends enough time in sunny Florida to consider it a second home.
Davia Lerebours, Associate Executive Director, PACE Hillsborough
Davia Lerebours is the Associate Executive Director at PACE Center for Girls, Hillsborough. In this role she directs, guides and manages all aspects of program operations by providing leadership to program management staff.
Davia is a Licensed Clinical Social Worker and Qualified Supervisor who holds a Master's Degree from the State University of New York at Albany. She has over 20 years of experience in the field of social work, with 17 years of experience working with girls.
Davia is passionate about serving the "At Promise" population and believes strongly in giving each girl the opportunity and resources to reach her goal. She lives by the Value and Guiding Principle of Seeking Excellence and inspires others to do the same.